2022 Acura MDX Type-S Spare Tire

20" EZ Spare Wheel with a 5x120mm bolt pattern and 175/70R20 temporary spare tire for 2022 Acura MDX Type-S vehicles.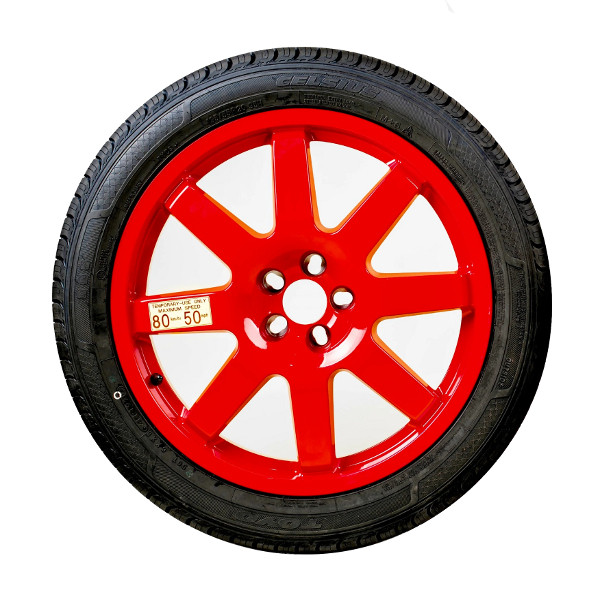 $299.95
Buy Now at EZ Spare
Verified Fitment
with all OEM Tire Diameters Front and Rear


Rear
Difference


A 175/70R20 spare size is within the accepted tolerance range for temporary use with all 2022 Acura MDX Type-S OEM tire diameters.
The 20" spare wheel will not interfere with the brake or suspension system, regardless of OEM wheel option.
With many vehicle manufacturers removing the option for a spare tire, the EZ Spare Wheel was created to provide an aftermarket solution for this growing problem. EZ Spare has created a durable and safe alloy wheel designed to fit 2022 Acura MDX Type-S vehicles while providing convenience and safety.

This compact size spare wheel and tire saves overall space and is very similar to the spares that most vehicle manufacturers equipped vehicles with in the past. Intended only to be used temporarily in the event of a flat tire, this spare permits drivers to continue their travels to their destination or to a service provider to repair or replace the vehicle's damaged tire.